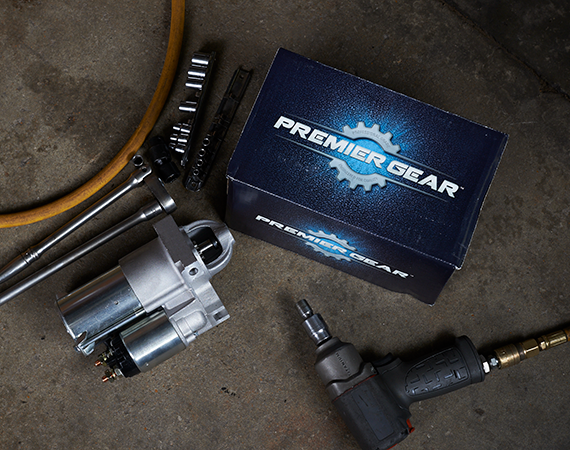 About Premier Gear
Dynamic design, innovative technology, and easy to install starters and alternators and now– wiper motors, are what Premier Gear is all about. To us, it's not just making parts, it's making parts that fit like they were intended. Fit is first, after that, it's got to work and do its job. Just like having the right tools, having the right gear is integral to a successful job. That's Premier Gear– Professional Grade • Engineered for Quality.
What makes us different from all other starters and alternators?
Premier Gear is dedicated to all technicians – from the pros to the weekend wrenchers. Our focus is to help you effectively and efficiently remove, replace, and rejuvenate your vehicle's starter or alternator system.
Successful repair projects start with the right parts. We are confident that from the moment you receive a Premier Gear starter, alternator, wiper motor or window lift kit, you will be impressed by our quality. But our quality goes deeper than the package. All our products are 100% NEW (not remanufactured) and H-Q tested before they leave the factory, and then packaged to seal in freshness and ensure a safe arrival to your door. What we expect is what you expect– an easy install, that all connections line up, and when you hit the key, it does it job.
There is one more important feature – NO CORE to return. That's right, there's nothing to do but toss it in the can and crack open a cold one. Job done! But if you're one of those that feel you are doing some great service to the world by recycling, trust us, the world does not need more cores.
Premier Gear is a new wave of parts for those passionate about their rides. Please share your repair experience with us and help us spread the word about Premier Gear. One good thing leads to another!
PRODUCT APPLICATIONS
Markets We Serve