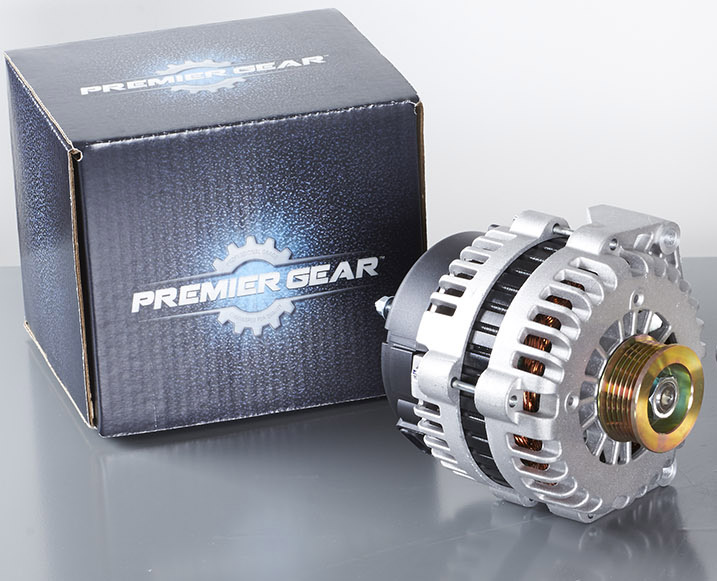 Premier Gear is Professional Grade. Engineered for Quality.
Professional Grade
Premier Gear replacement alternators are designed and manufactured to meet or exceed the standards of the original equipment unit we are replacing.
Premier Gear alternators are completely new manufactured, using high-quality, tested and inspected components.
Nothing is remanufactured or previously used. With hundreds of applications available, there is most likely a Premier Gear alternator available to fit your car, truck or SUV.
OEM vs Premier Gear
Premier Gear Product Technical Information
APPLICATION SPECIFIC
Our alternators are all new components. Nothing used, or refurbished.
All finished products are fully tested to O.E.M. specifications and standards for performance and fit.
Alternators are thoroughly tested for output current at idle and full load speed.
Endurance and environmental validated.
PREMIER GEAR PRODUCTS ARE MADE USING PREMIUM WBD BEARINGS AND
DESIGNED WITH:
3-point triple-lip full contact hybrid polyacrylic seals.
Kyodo Yushi high temperature grease. A grease composition for high-temperature, high-speed and high-loads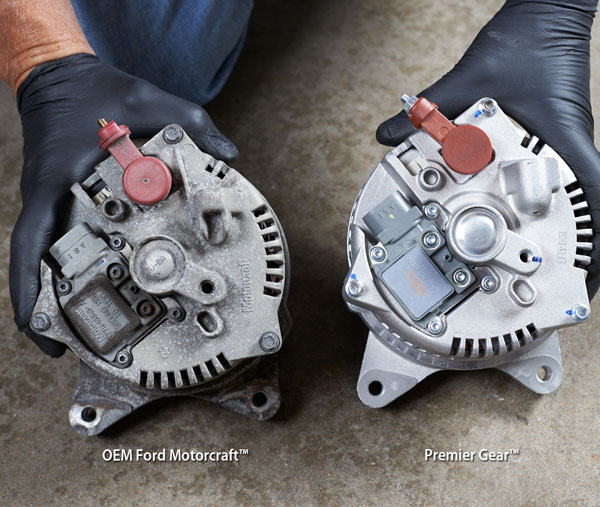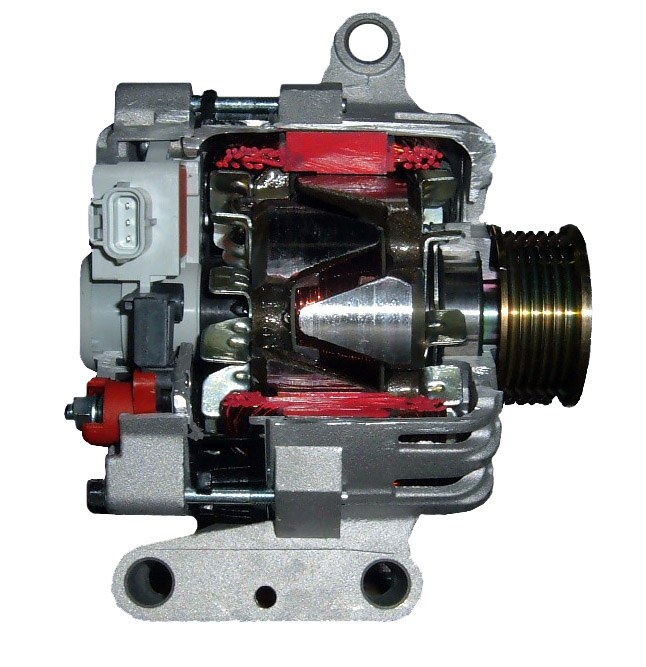 Premium Internal Electronics
Meets or exceeds all O.E.M. specifications
O.E.M. type diodes utilized on rectifier assemblies to ensure maximum field life.
Welded diode to rectifier lead frame assembly to enhance performance and field life.
Utilizing advanced components for the voltage regulators resulting in lowest power (heat) dissipation – extended field life of alternator.
Premier Gear units optimize wear resistance and deliver consistent electrical charge
ALL PRODUCTS GO THROUGH STRINGENT VALIDATION PROCESSES BEFORE PACKAGING AND RELEASE TO THE MARKET
Endurance.
Humidity.
Power Thermal Cycling.
Vibration.
Salt Spray.
Power thermal cycle tested from -40°C to 200°C to meet minimum of 5000 cycles.
Built to be Professional Grade
Premier Gear Units Performance Testing
In order to provide you with the best product in the market, we test each unit before it leaves our factory. Each product is performance tested to make certain that it produces the right amperage to keep it charging. In this way, Premier Gear products have proven reliability and superior quality.
Performance Testing
Each alternator that we build includes a set of testing results in the box, so you know it is Professional Grade.